Nakshatra Technology
With our Initiative Stay Happy, we have been manufacturing Sanitary Napkin Vending and Incinerator machines since the last five years. We believe that the availability and disposal facility of sanitary napkins are a major requirement today in public places like schools, colleges, offices, bus and railway stations, airports and shopping malls.
Installations at Public Places
Women appreciated our efforts
StayHappy Manual Sanitary Napkin Vending Machine is an easy and Hygienic way of Destroying/Disposing of the Sanitary napkins. It alleviates the unhygienic conditions in various public places due to the disposal of Sanitary napkins in open.
It can be installed in places like a common room, ladies toilet, staff room, call centers, girls canteen area, office premises, etc. Our Sanitary Napkin Incinerator helps to keep public places like Schools, Colleges, Hostels, Offices, Bus and Railway Stations clean and Hygienic.
StayHappy Manual Sanitary Napkin Vending Machine is an easy way of Dispensing the Sanitary napkins without any human intervention. It alleviates the shyness and hesitation of seeking napkins in school, college, hostel, medical stores or among peer group
This is our latest model and it is Slim & Compact Design. This machine has unique Aluminum Coin Acceptor which never catches rust and runs for millions of time. It has Mild Steel spiral (spring) coated with Zinc/Nickel for smooth & long life operation.
Fill out this form and our team will reach out to you within 1 working day.
Our Manufacturing Facility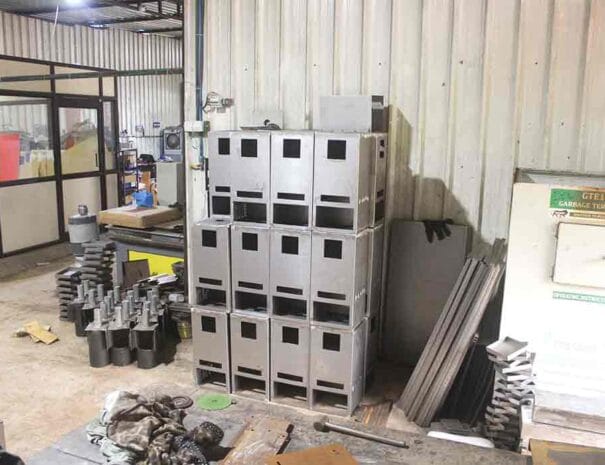 Purchased our Product earlier and need support? Please fill out the following form describing your query. Our team will contact you within 1 working day.